I am frequently asked about the best way to attend our nursing CEU courses, and one of the most common answers I give is that there is not only one way to benefit from our content. In fact, one of my favorite things about Skills On Point is that we have created multiple specific ways to enjoy nearly every course we offer. Here's a simple list of 5 options to fit your needs and lifestyle when considering attending a Skills On Point workshop.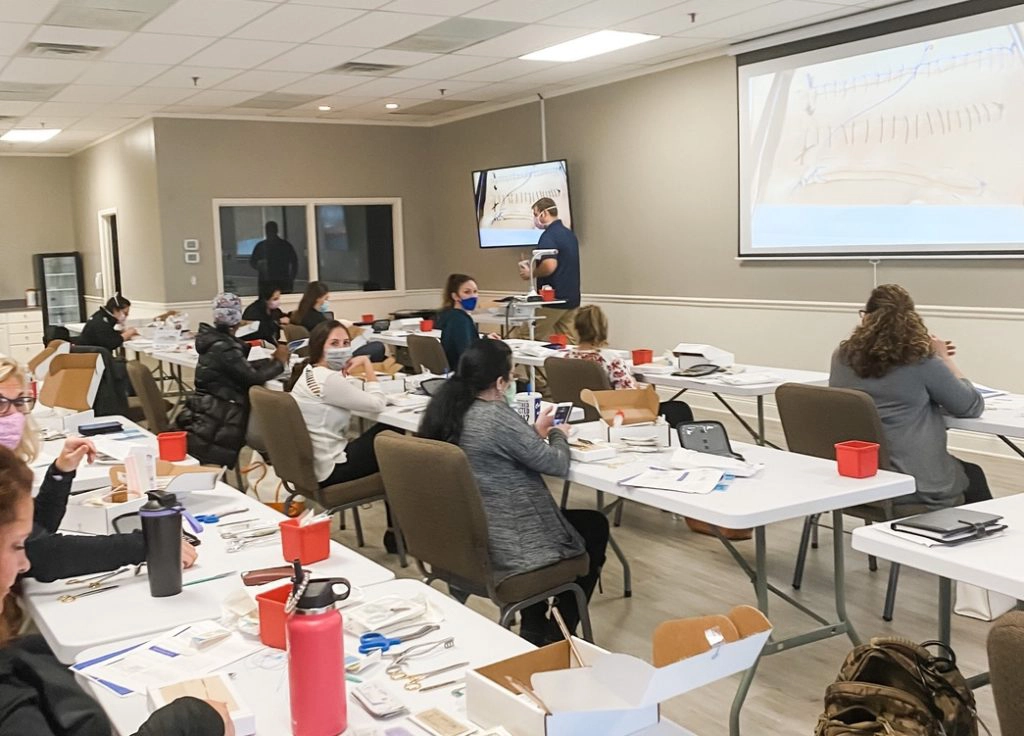 1) Live suturing or procedures courses let you network with other providers.
Without a doubt this is the most popular option for attending our procedural and suturing workshops. The ability to work with others that are in the same phase of learning as well as those that are retooling to a different industry within healthcare give you a considerable advantage when your goal is to evaluate yourself compared to your peers in your performance of the skills. Accredited content and expert instruction is a major plus as well as the award-winning gear which you get to keep. This is also a great option when you want to just get away to a fun destination and if you are required to go to a live course to use your CME money, this is the best option for you!
2) Online self-paced courses work around your busy schedule
For those interested in taking advantage of technology and the "on the go" podcast style experience, it's hard to beat the convenience of our online continuing education courses. Our online CE portal is packed with video-based courses designed to support both new and experienced learners to both focus on adding skills and knowledge to their repertoire as well as meet credentialing and licensure renewal requirements. An example of this is the Opioid Prescription And Substance Abuse Education Conference, Mandatory Sexual Harassment training, and many things that practitioners in clinical situations benefit from such as our Hypertension Management Made Easy course that offers a comprehensive listing of all of the hypertension guidelines available or the Antibiotic Management Made Easy course that demystifies antimicrobial therapy.
3) Online synchronous sessions let you avoid travel expense
For those who want the combination of a live course but can't get off work or make the travel commitment for a live course can benefit from our investment in cutting edge technology such as TV production-grade camera and audio systems in our simulation center using incredibly low latency transmission with our web stream option. This is commonly used for courses where the student would receive supplies ahead of time and hop on to that web stream to both view, perform the skills, and have the ability to interact via chat feature to our zoom room during the live event. this is very similar to the online self-paced option with the exception that it doesn't have the limitation of watching videos, and it's all live.
4) Online private training works around your schedule
If you're one of those people who really don't want to be in a room full of people learning a skill where you might feel that you're being watched and judged, you simply can't beat the option of a private training course with one of our expert instructors. We can do this both live or virtually for many nursing continuing education courses, and it allows the student to feel that they have a great point of access to the hundreds of years of expertise our instructor pool can provide. The most common situation would be to pair this with an online self-paced course, and at the end of the online self-paced course you have the opportunity to tap into a one-on-one Zoom session to both show our instructor your skill set for validation, as well as to ask questions in real time. We scheduled these as a mutual availability using a calendar app allows a considerable benefit to those who need little guidance along the way to get the most out of their training.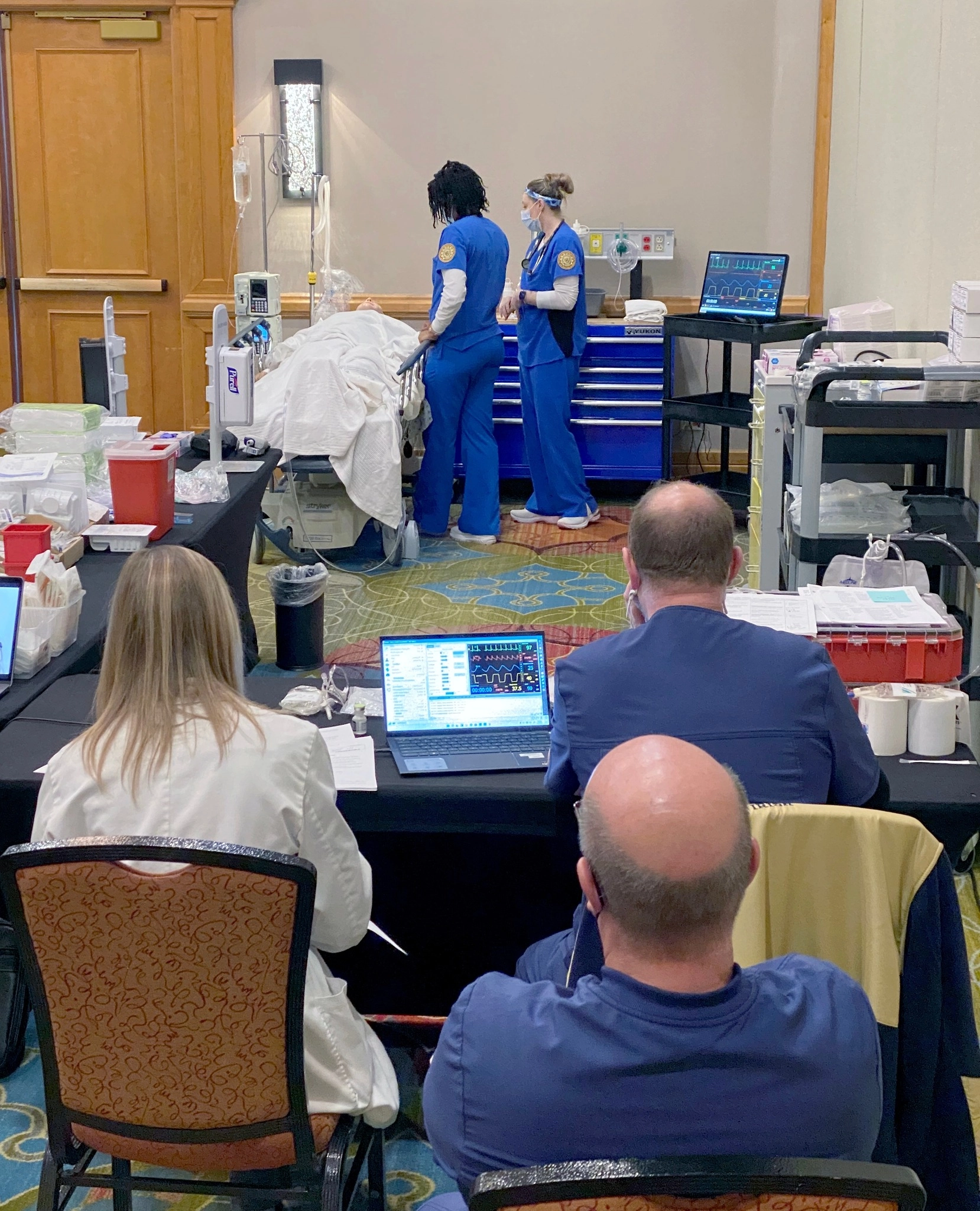 5) Live private courses with an instructor give you a greater sense of mastery.
If you intend to do a live course but prefer to have more time to focus on one particular skill as opposed to coming to a workshop that has many skills involved and many people involved, or perhaps you have a totally different list of procedural skills you need to develop mastery of, this is where our concierge program comes in by making sure students have access to the precise skills training they need rather than a one-size-fits-all conference. This may be both offered live at our simulation center or may be a workshop which occurs at a space more convenient to the learner. Skills On Point is located primarily in Rockford IL, but we will and do travel to the entire US, so there's no place we aren't willing to travel to make sure you have what you need to be successful.
With all the great ways I mentioned above, there should be no excuse why you aren't able to undergo the training which you need to be successful in your healthcare career, and partnering with Skills On Point, you will find there is no good reason why we shouldn't be the go-to resource of choice for all your procedural and skills training at a level of professional and quality you simply cannot find elsewhere in the industry.