Family practice was something I never saw coming. My husband was doing NP clinicals in a FP office that had a position open, and he called to tell me about the opportunity. "You should apply." I literally laughed at him. After a quick moment, I replied, "Wait, you're serious?"
Let me rewind a bit…
While in NP school, I was also a CVICU nurse, and I wasn't sure I really wanted to leave the bedside or world of the ICU. I went to school part-time because it gave me an additional year to figure out what I wanted to do once I was done. The idea of working in a clinic wasn't really appealing to me; I wanted to be in the hospital. (Why didn't I get an ACNP certification, you may ask? That's a story for another day.) Throughout my clinicals, I really couldn't see myself in family practice. My plan was to stay with my current hospital system and do inpatient cardiology or CV surgery.
Before my last year of NP school, we decided to move home (and 3 hours north), where the market for NP jobs was considerably limited in range of openings. In my last semester of school, I was recruited for and accepted a position in inpatient/outpatient orthopedic surgery, and I also first assisted in the OR (the transition from cardiac bedside nursing to being a provider in orthopedics is separately discussed). What I found was a fast-paced, always-on-the-go, busy practice and thus lifestyle, and I loved it.
A few years in, my soon-to-graduate NP-student husband was accepting a job in CV surgery, and I was pregnant with our first baby. Who would be home with the baby, I wondered, when we were both on call for the OR overnight? And so, although my first reaction was to scoff, I thoughtfully considered the family practice position.
The road to family practice…
After shadowing the FP physician (and seeing that a lot of his patients had orthopedic and cardiac complaints), I thought- I can do this! So, 3 months later, I began in family practice.
Whatever your experience, everyone can agree that family practice providers have a DIFFICULT job to do. They handle every complaint of all types of every patient, always, forever and ever. There is no "turfing it" to someone else. Even if there is a specialist handling an aspect of a patient's care, FP providers still field question after question and are still asked/expected to co-manage those diagnoses on a daily basis.
I was assigned to one (amazing, welcoming, supportive) FP physician with a large patient panel, but when I had openings, I also saw the patients of the other providers: one internal medicine physician and four other FP physicians. We also had a podiatrist and gyne surgeon on site; they were so helpful on innumerable occasions. Plus, there were two other NPs in the office: one FP and one GYN. This group of providers was supportive of each other, encouraging, easy to laugh, and they were all lifelines. There have been many days since that I wonder how I could have ever left. It was a family. I loved them. Their patients loved them. (In the end, what drew me away was a different schedule (unavailable to me in that location at that time) and the chance to work in cardiology, which was a dream of mine.)
Family Practice – Conditions Treated
While in family practice, I saw the gammut of conditions. Of course, there were the well-known diagnoses: hypertension, pre- and diabetes, hyperlipidemia, heart failure (often, undiagnosed right-sided), COPD, asthma. I treated infections of all kinds (a robust knowledge of antibiotics and appropriate coverage/prescribing was essential). There was also extensive lab review; we diagnosed many rheumatological and hematological conditions. I found melanomas and carcinomas. I saw patients for thyroid issues, headaches, irritable bowel syndrome, anxiety, depression. It was all-encompassing, as expected. Thriving in family practice meant a dedication to continuing education and nursing refresher courses, constant reading, and staying current to new guidelines and techniques.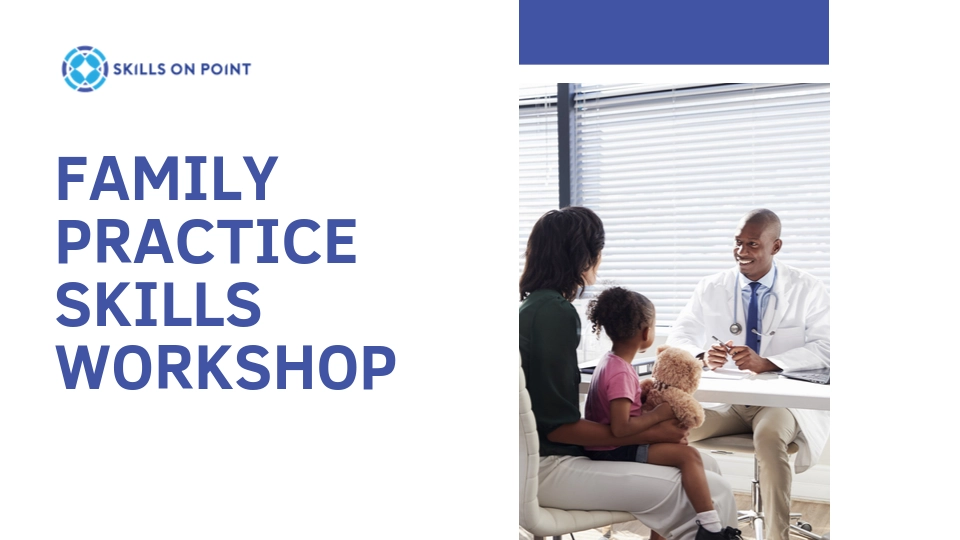 Family practice also included a long list of people wanting small (office-compatible) dermatological procedures, like skin tag and wart removal, I&D of cysts and abscesses, and biopsies of suspicious moles and lesions. The suturing I had previously learned in daily orthopedic surgery came in handy. I also found that many FNPs want to do procedures but are not confident in performing them due to inadequate training in school and clinicals. Now, thankfully, there are readily-available courses for providers who need more experience and training at Skills On Point.
No area of medicine is or ever will be easy. Family practice is its own specific kind of challenging, with a constant stream of unpredictable clinical presentations, an innumerable variety of needs. Committed FP providers tend to love this variety and cannot imagine being hedged into one area or specialty, but the thing that I have consistently seen and heard that grounds them is the long-term relationships and love they have for their amazing patients.