What is it like to work in heart surgery? As a nurse practitioner and first assistant working in cardiothoracic surgery, I have been asked this question countless times by nurse practitioners and physician assistants who are interested in taking the plunge to CV surgery. First let me say that I absolutely love cardiac and thoracic surgery, but to be fully honest, there is a downside as well as an upside to working in this well-esteemed role. Here are a few easy tips to make walking into the lion's den of ego a lot more survivable.
1. Prepare to leave your ego at the door.
First off, let me just say that when it comes to ego, expect to find nothing short of the best of the best-fed egos dwelling in CV surgery. This not me throwing shade. It's a well-described phenomenon and I don't say that to be cruel or rude, but I do mean to be honest. What this means as an APP is that you will be responsible to help act as the go-between for nursing staff and patient families with education and the orders of daily care. Being aware of your role as the provider who can take the holistic approach. Make sure the patient's needs are met emotionally and educationally and as their advocate is a huge responsibility that is easy to overlook. The surgeon may be the head, but many times, the APP is the neck that turns the head.
2. The learning curve is steep.
The hardest part of onboarding for me was constantly learning new things I did not yet know. It takes 10,000 hours of practice before you are an expert in your field, so they say. I would agree that the first few years of my practice were spent quacking like the ducks around me, but not always knowing why, and this is very common. We survive on the precepts of what our school taught us as the right answer, but having resources of not just what you will do but also why you will do it is very important in your ability to teach staff and patients to avoid a million phone calls.
3. Education was your path, now it is your job
Many nurses say they dislike dealing with APPs or surgeons putting in orders after they just saw them, made a plan, left, and then see the surgeon put in orders that are seemingly contradictory to the agreed-upon plan. This prompts phone calls and in many cases a clash that is avoidable. Worse yet, when it turns out that the wrong order was placed by the APP or surgeon on accident, and the nurse gives a wrong dose or wrong med because it was ordered on the wrong patient, or given at the wrong time, it can delay surgery or cause body system derangement.
This is why I personally spend the time to educate staff as part of any rounds I do on my patients. I attempt to verbalize every order I give with my rationale to the nurses. It is a matter of professional courtesy, yes, but also because then the nurse is clued into what is happening with your patient. A nurse who is clued-in to a well-devised plan of care is your BEST resource for guaranteeing the patient succeeds. Surgeons should treat their APP well, and their nurses even better (let me say that louder for those in the back of the room).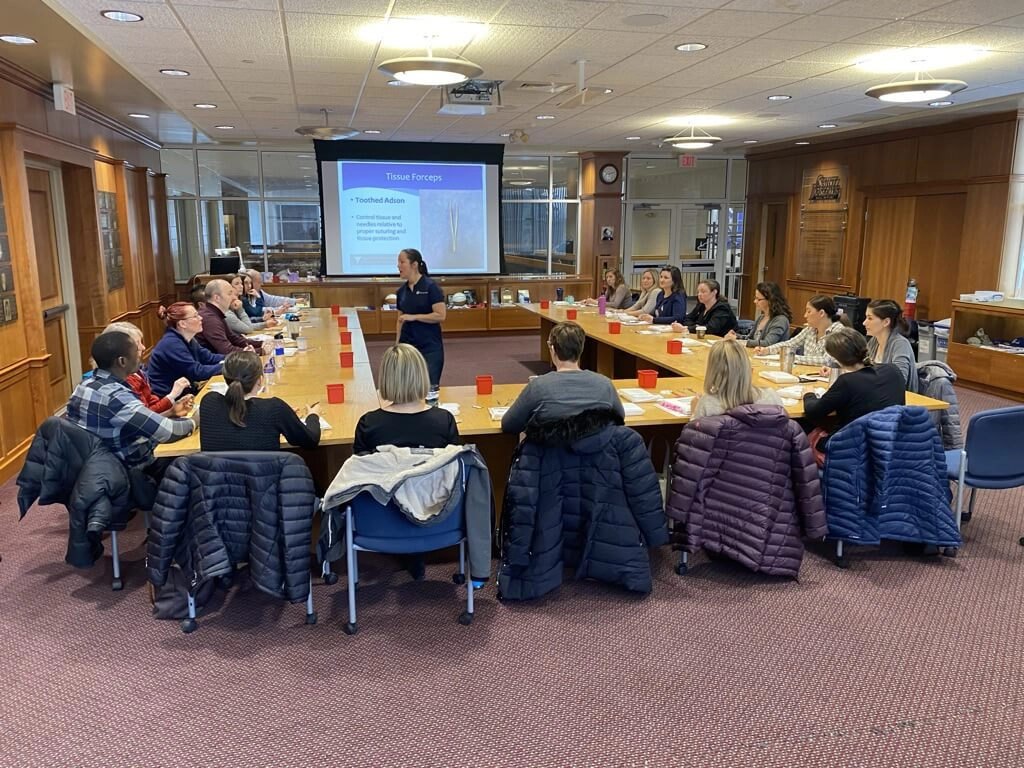 4. Training for your role is quite unique
I started with my family nurse practitioner certification and eventually acquired my adult gerontology acute care certification, but none of the school I underwent prepared me before starting in CV surgery for the skills I used daily in CV surgery to any appreciable level of mastery.
These are some of the privileges and skills I use daily:
Blood product administration
Hemodynamic monitoring
Fluid resuscitation and vasopressor administration
Removal of epicardial pacer wires
Thoracentesis
Arterial line insertion and removal
Assisting in the operating room
As an APP, your role is to help interpret the data and make interventions to help, not hinder the process of care. Delay, in many cases is a four-letter word that spells a bad patient outcome. In multiple cases, I have been the first person to see the morning x-ray and perform an emergent chest tube placement before the radiologist saw the film I used to make my decision. Realize that you may be in a non-procedural role or a highly procedural role in CV surgery and my point is that you should make sure your training game is up to par to whatever you anticipate you will be doing if you plan to be making these decisions and help your patient.
Sidenote: when it comes to learning these skills, I learned a ton by doing nursing conferences around the country and learning on the job by surgeons who trained me, but I will say there is now an easier way. Skills On Point exists as a one-stop shop for all the procedural skills training you need for roles such as CV surgery. Check out all our continuing education courses and learn how you can be ready for this role!
So, is CV surgery right for you?
CV surgery is extremely stressful, but it's also extremely rewarding and if you think you have what it takes, I encourage you to talk to the team of people who work with the hiring surgeon and ask what it's like at your unique location. There is no one-size fits all surgeon and I can honestly say that having worked with 6 of them in a full-time capacity over my career and dozens of them total including locums and fill-ins, this is a very fair presentation of the role.
Take the good with the bad and expect long hours, clinic visits, consults, discharge summaries, weekend OR call, and consults at 5pm on Friday night. Find a group of APPs from cardiology and become very close so you can keep a back-door channel between the two services. Communication is V.I.T.A.L. for this role. You will be doing the work of connecting dots and making sure everyone including hospitalists and cardiology and all consultants hear the consistent message your surgeon wants portrayed. That just goes with the territory.
If that sound good to you, plan on finding a niche and really enjoy what you do, because in CV surgery there is quite a need for your skills and should you decide the grass is greener elsewhere, you will find yourself as a very well-appointed candidate for many great APP roles that can benefit patients with your knowledge and skillset. If I can do it, I'm sure you can do it, and Skills On Point can help you learn what you need to succeed.